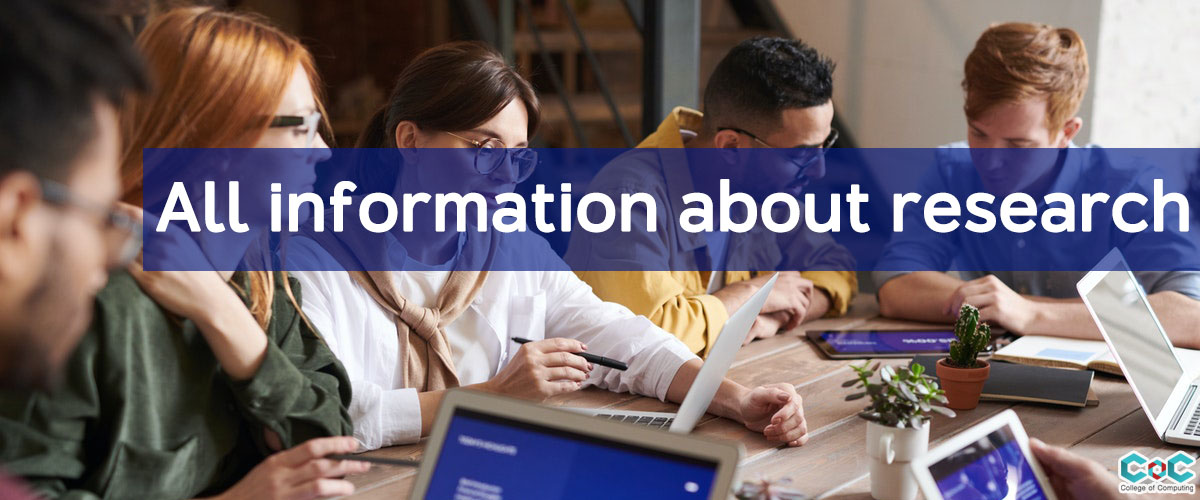 Check Journal
Sci Val (Check journal publication)
Select university sign-in (Prince of Songkla University) => sign in: psu_passport@psu.ac.th
https://www.scival.com/overview/

Publons.com (Find ISI journal)
1) Login
2) Browse => Publications
3) Fill Title or Journal (Journal name)
4) Click any items and choose View Full bibliographic record

Quartile check
https://aro.psu.ac.th/aro/documents/Check_Quartile.pdf

Journal rank
https://www.scimagojr.com/journalrank.php

Journal reference style
https://www.zotero.org/styles?q=Financial%20Innovation

If ISI journals are in Zotero repository, we can get the journal reference style ( file.csl)

This file does work well both Zotero and LaTex, and can ensure that you will not put wrong citation formatting.


ISI Journals (target journals):
ISI Q1: 

Sensors: Special Issue "Scalable Blockchain and AI-Based Embedded IoT Systems for Smart Spaces"
IF: 3.576
Deadline: 7 March 2022
https://www.mdpi.com/si/sensors/smartspaces_sensors
https://www.webofscience.com/wos/woscc/summary/5a6a3e1e-b12f-47f5-a14f-a37911f6ecd2-1827408d/relevance/1

ISI Q4 Special issues (with deadline)
https://www.hindawi.com/journals/scn/osi/page/1/
Deadline: 22 Feb 2022

https://www.hindawi.com/journals/scn/si/830235/


Computational economics
(ISI SSCI-Q4, Scopus Q2)
https://www.springer.com/journal/10614

IEICE TRANSACTIONS ON INFORMATION AND SYSTEMS
(ISI Q4, Nattapong - Associate editor)
https://search.ieice.org/bin/index.php?category=D&lang=E&curr=1
https://jcr.clarivate.com/jcr-jp/journal-profile?journal=IEICE%20T%20INF%20SYST&year=2020&fromPage=%2Fjcr%2Fhome

ISI Journals
Peer-to-peer Networking
https://www.springer.com/journal/12083
ISI Q2
IF: 3.307

ISI Q1
Future Generation Computer Systems
https://www.sciencedirect.com/journal/future-generation-computer-systems/issues
ISI Q1
IF 7.187


Financial Innovation
ISI Q1
IF 3.985
https://jfin-swufe.springeropen.com/about
ISSN: 2199-4730


Electronic-commerce-research-and-applications
https://www.journals.elsevier.com/electronic-commerce-research-and-applications
ISI Q1
IF: 6.014

Journal of Financial Services Research 
https://link.springer.com/journal/10693
(Impact factor: 1.14, CiteScore: 3.2, Author Satisfaction: 100%, Average time from submission to first decision: 66 days, Open Choice)
I would recommend submitting to this journal because it welcomes submissions that focus on banking, risk management, capital markets, mutual funds, insurance, venture capital, consumer and corporate finance, and the technologies used to produce, distribute, and regulate these services. Macro-financial policy issues, including comparative financial systems, the globalization of financial services, and the impact of these phenomena on economic growth and financial stability
Note: The journal charges a $100 fee for review on all submissions.
ISI SSCI (Q4)

ISI Q2
Computers and Electrical Engineering
https://www.sciencedirect.com/journal/computers-and-electrical-engineering/issues
ISI Q2
cite score 7.5
IF: 3.818

Education and Information Technologies
https://www.springer.com/journal/10639
ISI: Q2 (P'Chon used to accept)
IF: 2.91

Journal of Computer Information Systems
https://www.tandfonline.com/toc/ucis20/current
ISI: Q2
IF: 3.4

ICT Express
https://www.journals.elsevier.com/ict-express
ISI Q2
IF 4.317
CiteScore: 5.9

Thai journal (Scopus)
Scopus Q2 (Kasetsart:

Need to pay 100 USD
when submission without refund)

Scopus Q3 (PSU)

Scopus Q3 (Walailak)
https://wjst.wu.ac.th/index.php/wjst

Scopus Q3 (KMUTNB)
http://ojs.kmutnb.ac.th/index.php/ijst

Scopus Q3 (KKU)
https://ph01.tci-thaijo.org/index.php/easr/index

Scopus Q4 (CMU)
​​https://epg.science.cmu.ac.th/ejournal/index.php

Scopus Q4 (KMITL)
https://li01.tci-thaijo.org/index.php/cast

Scopus Q3 (Chula)

(Registration closed, cannot submit)


Engineering Journal

https://engj.org/index.php/ej          (Web claimed at Scopus Q2)
https://www.scimagojr.com/journalsearch.php?q=21100197000&tip=sid       (Scopus Q3)

Scopus Q4+TCI

(Silpakorn University Science and Technology Journal)

Not Thai Journals (Scopus)
Scopus Q4 
(IJACSA) International Journal of Advanced Computer Science and Applications

Scopus Q4 
Journal of Computer Science

Scopus Q2
IJECE
http://ijece.iaescore.com/index.php/
Example:
https://www.semanticscholar.org/paper/Information-system-supporting-research-on-rubber-in-Kajornkasirat-Muangprathub/5b107c336f9990e1f9aed8d051408f3713ae7fba

Scopus Q3
iJOE
https://online-journals.org/index.php/i-joe/search/index?query=blockchain&dateFromYear=&dateFromMonth=&dateFromDay=&dateToYear=&dateToMonth=&dateToDay=&authors=
https://www.scimagojr.com/journalsearch.php?q=21100906923&tip=sid&clean=0
https://www.scopus.com/sourceid/21100906923
Example:
https://online-journals.org/index.php/i-joe/article/view/10374/5652

Awards - PageCharge - Proofread - Proceedings

Reward
PageCharge
Proofread
Proceedings
RDO
ISI:
Q1: 20,000 บาท
Q2: 12,000 บาท
Q3-Q4: 7,500 บาทScopus:
Q1-Q4: 5,000 บาท

กพอ.กำหนด: 3,000 บาท

ISI: 50% ไม่เกิน
Top10JCR: 35,000 บาท
Q1: 25,000 บาท
Q2: 15,000 บาท
Q3: 10,000 บาท
Q4: 7,500 บาทScopus: 50% ไม่เกิน
Top10SCRQ1: 15,000 บาท
Q1-Q2: 7,500 บาท
ISI:
ไม่เกิน 3,000 บาทScopus:
-
เฉพาะ online ตปท. รอประกาศทาง RDO*
COC
Web of Science
Q1: 50,000 บาท
Q2: 30,000 บาท
Q3: 20,000 บาท
Q4: 10,000 บาท
ฐาน TCI ระดับ 1 : 2,300 บาท

Scopus:
Q1: 40,000 บาท
Q2: 20,000 บาท
Q3: 15,000 บาท
Q4: 5,000 บาท

ตามจริง ไม่เกิน 35,000 บาท
ISI/Scopus
ไม่เกิน 5,000 บาท(เบิกซ้อนทั้ง RDO และ CoC ได้)
สำหรับคนไม่มีตำแหน่งทางวิชาการไม่เกิน 45,000 บาท

ถ้ามีตำแหน่ง ต้องมี journal มา reset (วงเงินเท่ากัน)

PSU Phuket
ตาม RDO
ตาม RDO
-
-

ฐาน Web of Science เฉพาะในฐาน Science Citation Index Expanded (SCI-EXPANDED), Social Sciences Citation
Index (SSCI) และ Arts & Humanities Citation Index (A&HI) เท่านั้น สำหรับวารสารที่ปรากฏในฐาน Emerging Sourcers Citation index (ESCI) นั้น ไม่สามารถขอรับการสนับสนุนการตีพิมพ์บทความวิจัย ทั้ง 2 ประเภทได้
** ตรวจสอบค่า JCR (Journal Citation Report หรือ Q (Quartile) ของวารสารปรากฏในฐานข้อมูล Web of Science ที่
** ตรวจสอบค่า SJR (SCImago Journal Rank) หรือ หรือ Q (Quartile) ของวารสารปรากฏในฐานข้อมูล Scopus ที่
https://www.scopus.com/sources
https://aro.psu.ac.th/aro2020/documents/reward-announce65.pdf
https://www.computing.psu.ac.th/th/wp-content/uploads/2018/02/61-การสนับสนุนการตีพิมพ์ผลงานวิชาการสำหรับบุคลากร.pdf

English Proofreading:
PSU Clinique
https://rdo.psu.ac.th/th/index.php/pc
https://www.enago.com/univ/psu/

Company:
https://www.aje.com/  ( ดี มี certificate ให้ แต่แพง )
https://www.editage.com/  ( ถูกกว่า AJE นิดหน่อย )

Freelance:
https://fastwork.co/    ( freelance ไม่แพง )
https://www.fiverr.com/search/gigs?query=proofreading%20english    ( freelance มีหลายราคา )
Recommended by Aj.Koy


(Last updated: 2 June 2022)